Look To Dr. Nature For Energy And Immunity For Men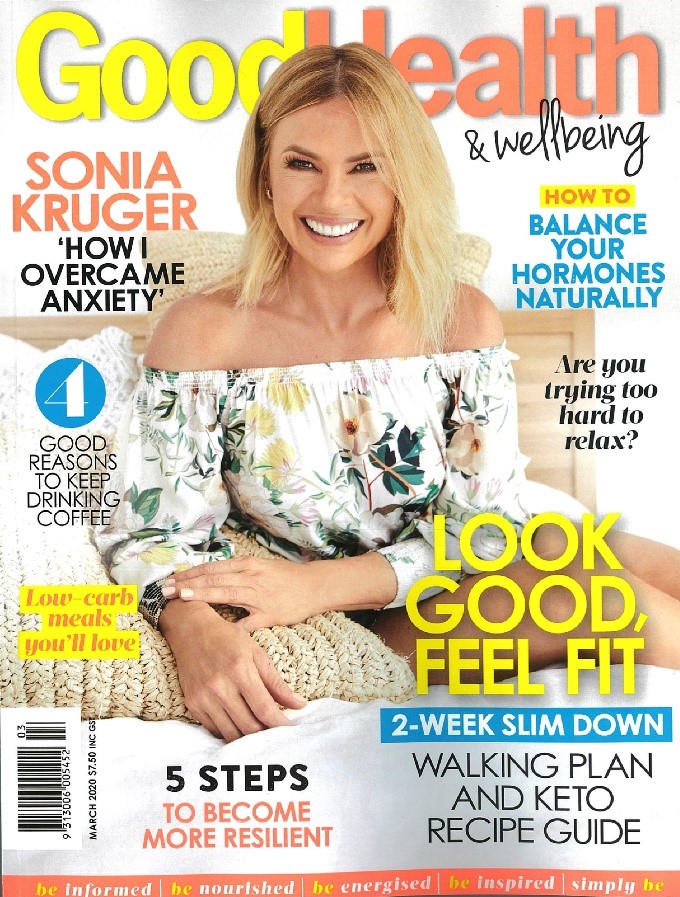 Good Health and Wellbeing is Australia's best loved and most respected health magazine. From different health perspectives, it generates latest news on medical advances, fitness, nutrition and alternative therapies. Providing professional advice to empower readers to enjoy a long and healthy life.
Dr. Nature's Oyster Kangaroo Essence (OK) supplement are proud to be recognized as the first men's supplement to combine three powerful ingredients together.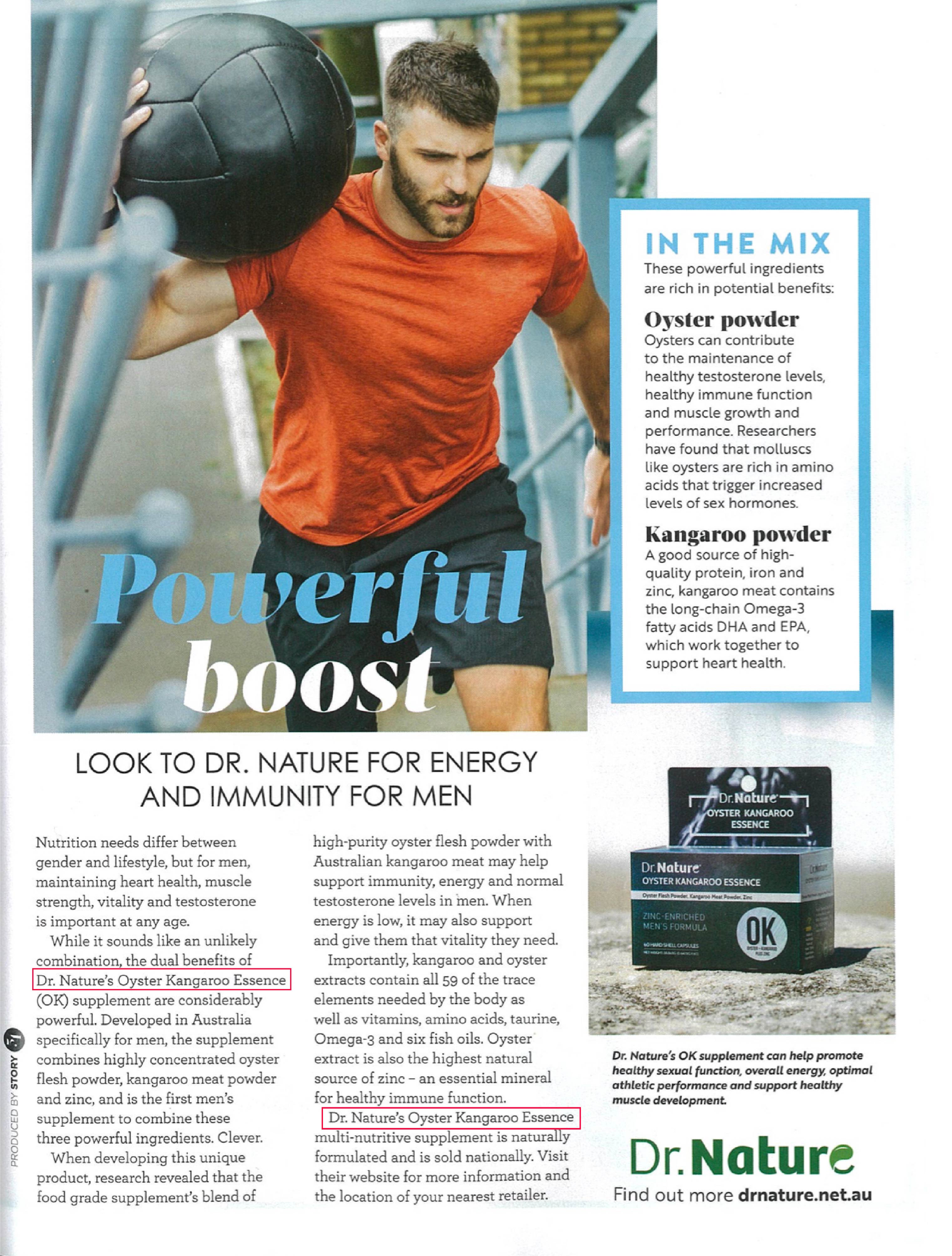 Page.9 Powerful Boost-Look To Dr. Nature for Energy and Immunity for Men
Importantly, Dr. Nature's OK supplement consists in oyster and kangaroo extracts, and zinc, especially it contains in all 59 of the trace elements needed by the body as well as vitamins, amino acids, taurine, Omega-3 and six fish oils. The unique formula benefits to support immunity, energy and normal testosterone levels in men.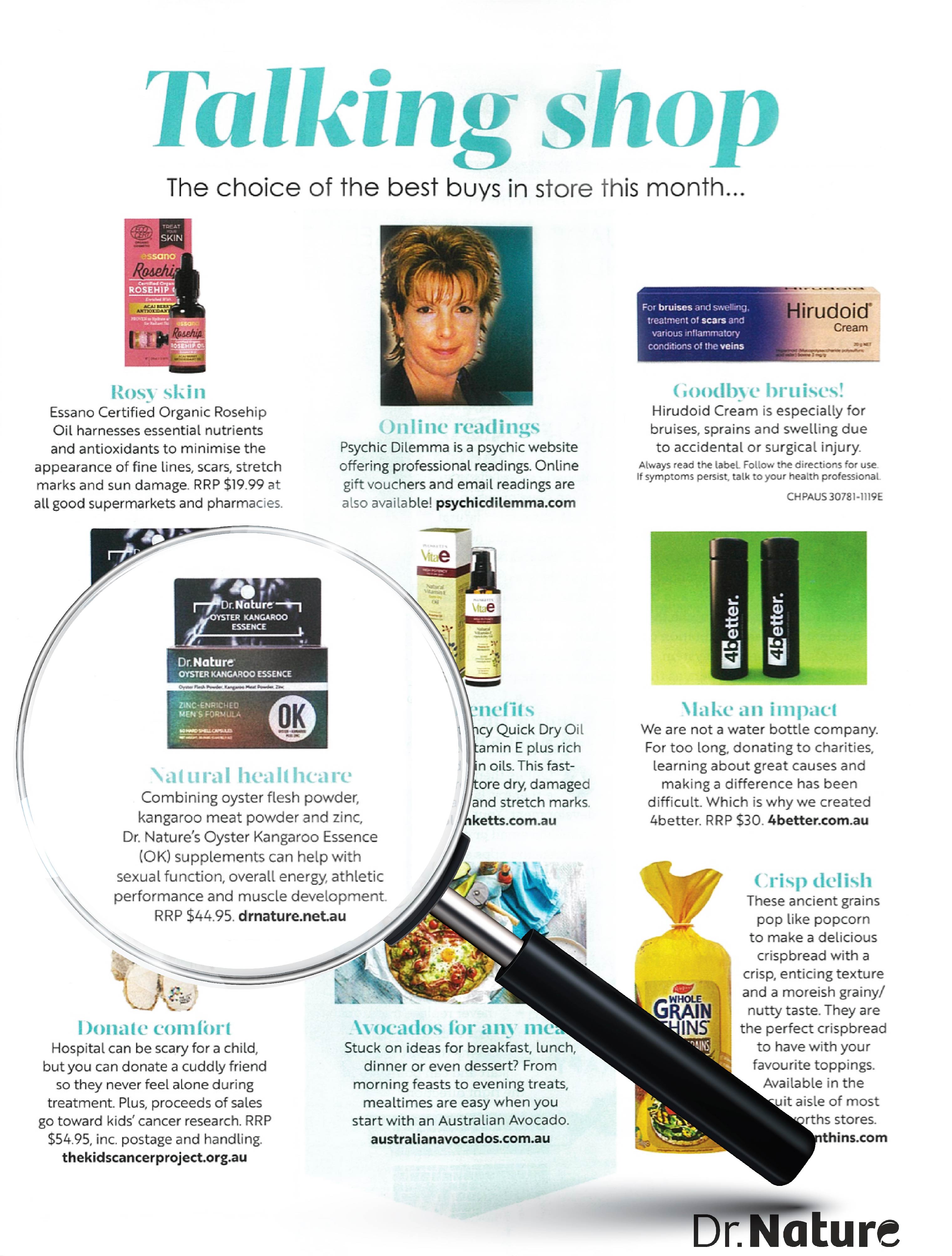 Page.115 Talking Shop (The choice of the best Buys in store for this month)
Dr. Nature's Oyster Kangaroo Essence (OK) supplement was highly recommend as the product can help with sexual function, overall energy, athletic performance and muscle development.