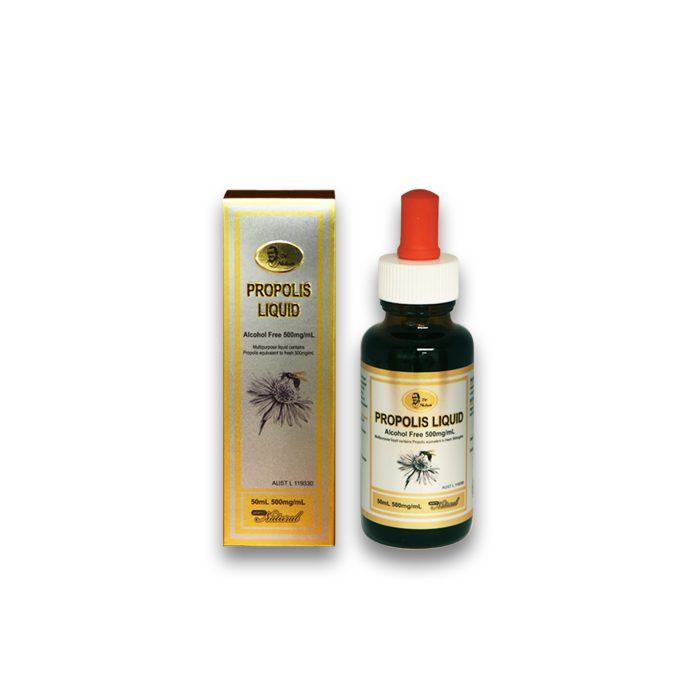 AUST L 119330
Dr. Nature Propolis Liquid Alcohol Free
Multipurpose liquid contains Propolis equivalent to fresh 500mg/ml
Features and benefits
Recommended for relief of the symptoms of cold and hay fever, Assists in the maintenance or improvement of general well being. Use topically for treatment of minor skin disorders such as wounds, scratches, eczema, dermatitis, bruising, cuts and abrasions. If symptoms persist consult your healthcare professional.
Directions
Recommended Adult Dosage:
Adults only: Take 5-10 drops with warm water 3 times a day before meals and gargle as required.
External:
Apply directly onto affected areas of skin with a cotton bud up to 3 times a day.
Warning:
Propolis may cause skin irritation, Test before use Propolis may cause allergic reactions. If irritation or swelling of the mouth and throat occurs discontinue use.
Dr. Nature
Other Products