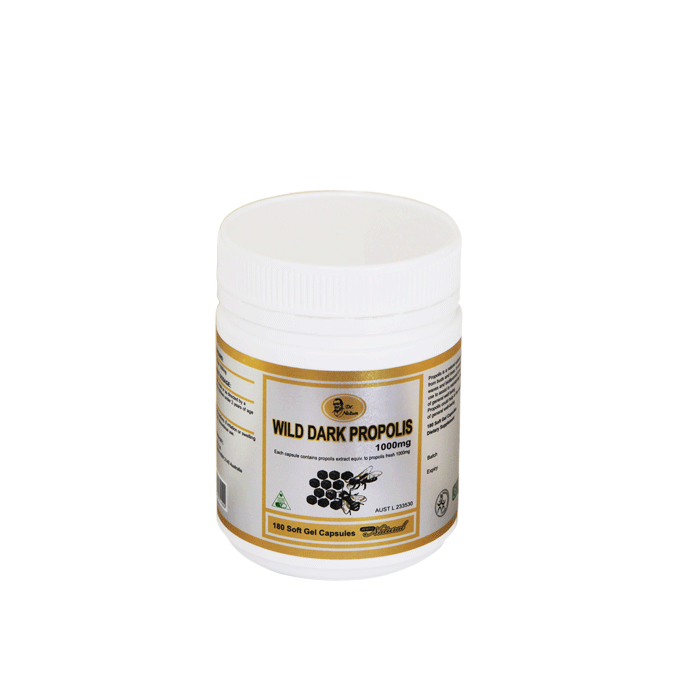 AUST L 233530
Dr. Nature Wild Dark Propolis 1000mg
Propolis could help in the maintenance or improvement WILD DARK PROPOLIS of general well-being.
Features and benefits
Propolis is a natural substance collected by honey bees from buds and trees contains tree resin essential oils waxes and bioflavonoid.lt has a long history ot traditional Nature use to assist in maintaining healthy skin and improvement of general well being.
Ingredients
EACH CAPSULE CONTAINS:
Propolis Extract equiv to fresh 1000mg
Directions
RECOMMENDED ADULT DOSAGE:
Take 1-2 capsules daily with meals or as directed by a physician. Not to be used for children under 2 years of age without medical advice.
WARNING:
Propolis may cause allergio reactions. If irritation or swelling of the mouth or throat occurs,discontinue use .
Dr. Nature
Other Products