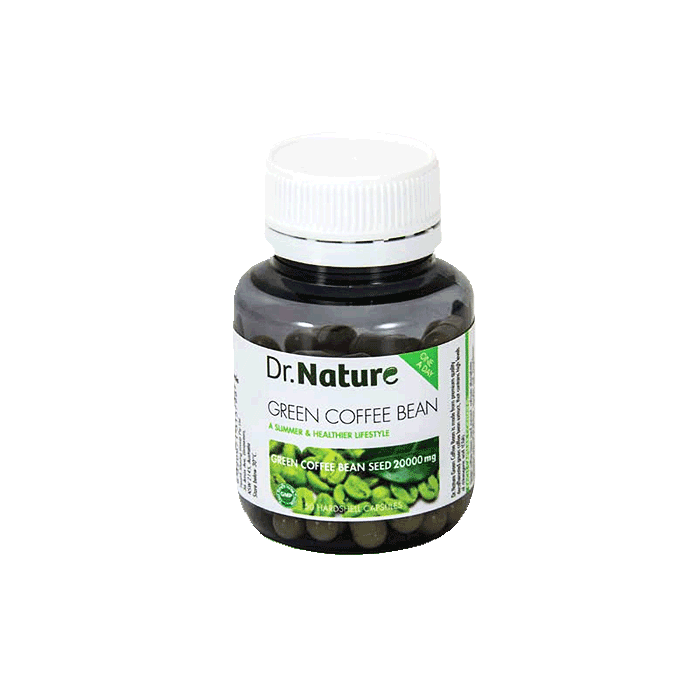 AUST L 25132
Dr.
Nature


Green Coffee Bean 20000mg

Contains green coffee bean seed extract, which contains high levels of chlorogenic acid (CGA). CGA is thought to have health benefits for heart disease, weight loss, diabetes.
Assists in weight loss by reducing appetite and fat production. It may also reduce glucose re-absorption and supports metabolism to assist in burning calories.
Features and benefits
Green coffee beans are coffee beans that have not been roasted. The roasting process of coffee beans reduces the amounts of the chemical chlorogenic acid. Therefore, green coffee beans have a higher level of chlorogenic acid compared to regular, roasted coffee beans.
Chlorogenic acid is thought to have health benefits for heart disease, diabetes, and weight loss. Chlorigenic acid is thought to regulate and control blood sugar levels and metabolism to assist in weight management.
Ingredients
Each Serving Contains
Green coffee bean seed 20000mg
Directions
ADULT DOSAGE:
during or immediately after a meal, or as directed by a healthcare professional.
STORAGE:
Store below 30 degrees Celsius. Do not use if cap seal is broken.
WARNINGS:
Not recommended during pregnancy and breastfeeding. If symptoms persist, consult your healthcare practitioner.