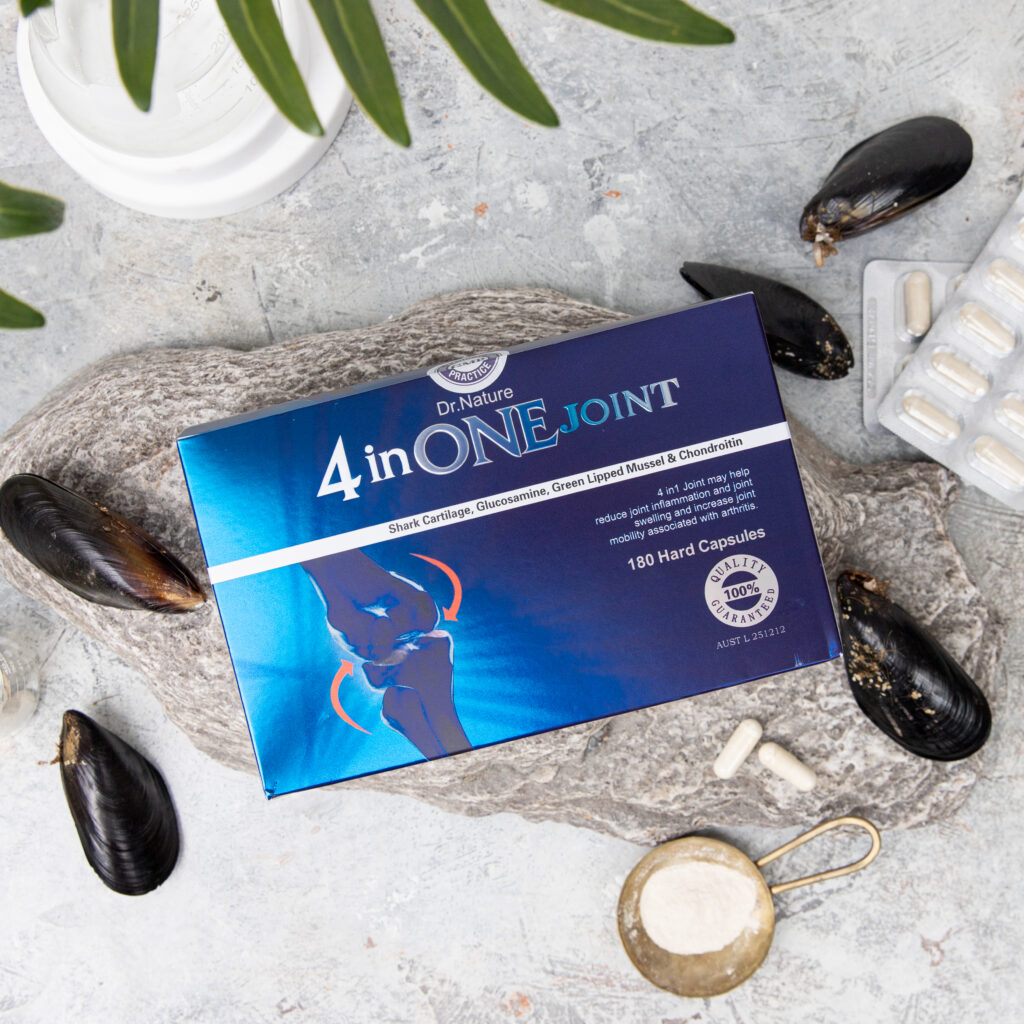 How It Works
Dr.Nature's 4 in One Joint is a TGA-approved multi-formula supplement designed to support the joints. It combines four powerful ingredients into one: shark cartilage, glucosamine, green lipped mussel and chondroitin. It is made from raw and natural ingredients sourced from Australia and New Zealand.

Shark Cartilage
Shark cartilage contains calcium, phosphorus and mucopolysaccharide, a powerful anti-inflammatory molecule. Many studies have proven the benefits of shark cartilage to treat and prevent bone diseases.

Glucosamine
Glucosamine is a natural sugar that exists in the fluid around the joints. It is known to stimulate proteoglycan synthesis and decrease the activity of enzymes that break down the cartilage lining the parts of the bones in the joints that rub against each other.

Green Lipped Mussel
The native people of New Zealand, the Maoris, have known about the health benefits of green lipped mussels for centuries. Compared to other types of shellfish, the green lipped mussels have stronger anti-inflammatory properties and is a treatment option for a variety of different health issues including Osteoarthritis, Rheumatoid arthritis and joint pain caused by cancer treatments.

Chondroitin
Chondroitin sulfate can help reduce the painful swelling in the joints that occurs when the exposed bones in the joint rub together. Additionally, it may also help slow the breakdown of cartilage and help restore cartilage growth to better cushion the joints.